Plastic ban's seem to be a way to handle the huge amounts of plastic currently available everywhere in societies around the world. It has been known for a while that plastics of different kinds have long corrosion processes and contain toxins that are unhealthy to humans, animals and nature. Some countries have gone so far as to ban plastic's while other have taken less radical steps.

The blessings and curses of plastic
Plastics have in many ways been a blessing for humanity and given many benefits and possibilities when creating figures in any form imaginative and to a very affordable price. Plastics are currently used in homes, workplaces, industries and even within the health care sector! Unfortunately the corrosiveness of plastic is slow and plastics often contain toxins and unbalancing hormone substances affecting the endocrine (natural hormone) system in humans and other mammals. Luckily the world is becoming more aware off the side effects of plastics and has started taking action. 
Tellus Think Tank
 found an interesting example that we would like to share, hoping that more countries will be inspired and act.
Rwanda's plastic ban – an unexpectedly and successful good example
Rwanda is known for many as the country that during the 1990's was subject to civil war and mayor genocide. Maybe that is why it is surprising that Rwanda has a newly found, and more constructive, national drive towards a greener economy. The greener economy was the base for Rwanda's 2008 banning of lightweight plastic bags. The underlying reason for Rwanda's ban off plastic bags was to save lives and improve the national economy. Plastic bags have overtaken both nature and cities in many African countries. They can be found blowing along street of the cities or decorating trees after heavy winds and they are often the cause of clogged sewers and eaten by local wildlife.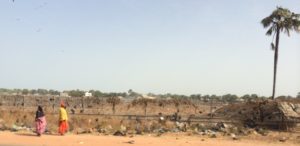 The people of Rwanda found that the harmful effect of plastic bags had become too big. Not only were they causing a growing amount of litter in streets and in nature across the country but cleaning costs where very expensive. Recycling wasn't working in a satisfying way and a lot of Rwandans burnt their plastics with other garbage causing large emissions of harmful toxins. The plastic bags often made their way into farmlands making land more difficult to farm. The national effort in the plastic bag ban has in many ways been successful and today politicians in charge in the capitol of Kigali are claiming that Rwanda is the cleanest country in Africa. The plastic ban, according to 
Global Citizen
, has made it increasingly difficult to stumble onto plastic scrap in the streets of Rwanda. The new clean Rwanda has also been advantageous for growing tourism, currently standing for 8% of employment and responsible for a large amount of the country's income.
Job opportunities in the sway of Rwanda's plastic ban 
The plastic ban of Rwanda has also brought new entrepreneurial opportunities and job openings, according to 
Swedish journalist Mette Carlbom at VI-magazine
. The plastic ban covers many areas such as plastic covers at building sites to plastic bags in stores and food markets. Travellers and tourists are stripped of their plastic bags on entry to the country, at airports or border crossings. Instead of using plastic bags the country has increased the usage of paper bags and waxed paper bags. All plastics are not forbidden, one example is plastic mosquito nets used in hospitals – a necessity in countries like the malaria infested Rwanda. When patients leave the hospital their plastic mosquito nets are recycled at one of Rwanda's plastic recycling stations. Plastic bags are still in demand, which entices smugglers and illicit trading. Since Rwanda, according to 
Aljazeera
, introduced prison sentences or fines for the selling of plastic bags the illegal trade has been reduced. The punishment is too hard to handle and not worth the risk for the former smugglers who often support families.
Is the banning of plastic a global trend?
Rwanda is not the first country to ban plastic bags. The 2002 forerunner was Bangladesh with their "lightweight plastic bag ban". Other countries that have banned plastics are China, Taiwan, Macedonia and the latest, in 2015, was The Gambia.
Other methods of handling harmful plastics
EU legislators have also been active and banned several toxic substances in plastics. EU countries like the United Kingdom and the Netherlands have passed laws that require shops to charge for all single-use plastic carrier bags. Shops now have to charge customers for plastic bags or else they risk receiving a substantial fine. When the United Kingdom introduced the law in 2015 it was met by protest storms by angry citizens, a sign that the government had not succeeded in communicating the purpose of the new plastic bag fee. According to 
The Telegraph
 the plastic bag fee law has had a positive effect in the United Kingdom and the introduction of the 5 pence fee (equalling about 5 cents of a US dollar) has reduced the usage of plastic bags by almost 80%! According to Dutch journalist Arjen Vos, the introduction of the plastic bag fee in stores in the Netherlands was very informative and smooth. Dutch citizens understood the underlying reason of the need to reduce the use of plastic bags and protests were never heard of. The Dutch have become exemplary shoppers and now mostly all use canvas bags!
The country of Sweden is not yet taking action on plastic
In Sweden mayor food chains offer customers thick plastic bags for multiple re-use and the Swedish fashion store "Indiska" is, on its own account, charging customers for plastic bags – a fee that Indiska's Swedish customers seem to be more than happy to accept. These examples are however the result of entrepreneurial initiatives and unfortunately not the Swedish government. Sweden is known to be among the best countries in the world when it comes to recycling – however some problems need to be handled from source. Swedish government officials have still to take action on handling the unhealthy growth of the use of plastics. Having once been one of the cleanest countries in the world the government's passive stance on handling plastic is now unfortunately easy to detect. One need not go as far as the people of Rwanda to find plastic scrap in Swedish streets or nature.
The next step for Your country
Officials in Rwanda say: "If we can succeed with a plastic banning then so can any other country". Are the fees for plastics bags such as in the Netherlands or the United Kingdom enough to reduce the harmful effect on humans, animals and nature? Or is a full scale banning like in Rwanda necessary? Perhaps there is an even better middle way or a third road? What's going on in Your country? 
Let us know
!
Tellus Think Tank will be keeping our eyes open for further sustainable best practises around the world – hoping that the world-improving, sustainable plastic reducing trend, continues spreading rapidly – for a sustainable future!